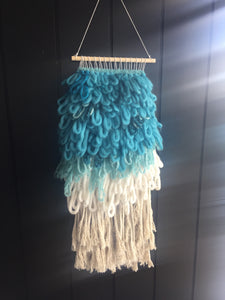 Inspired by the gentle lapping movement of the sea in the shallows this beautiful soft and textured wall hanging  would look stunning in any space.
The perfect piece for Ocean Lovers.
Made from pure wool, mohair and frayed cotton rope. 
This piece measures approx 70cm from the wooden rod and is approx 35cm in width.